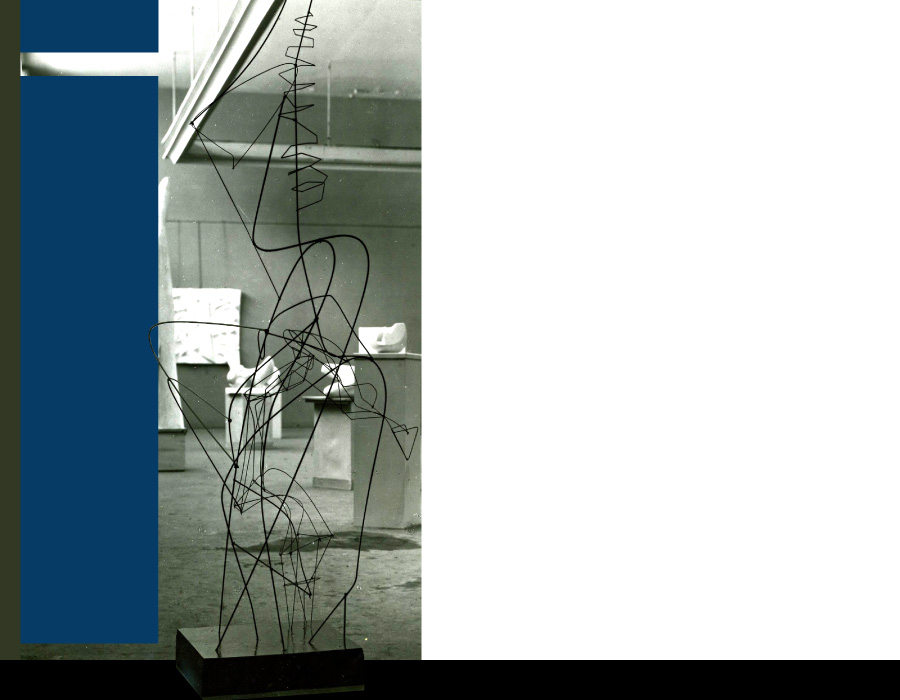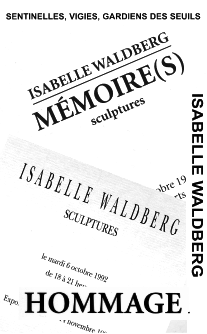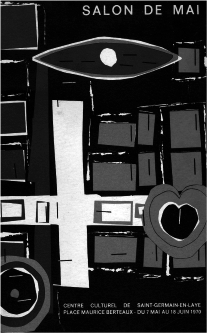 'Be it as it may, we are witness to a work so original and diverse that it is worthy of our standing in front of it for a long time. Therefore, what can one say to the person who is unfamiliar with the work yet invited to discover it? How can one advise them as to a method of approach? Nothing except perhaps to advise them to suppress the desire to go too fast, and not to declare themselves lost. To cast a circular glance on these sculptures that are gathered together, and then to discover each one, to consider it thoroughly, distinctly; the need to return, then to spend longer on the one that has somehow captured them: this would be the surest way to be able to then return to the others with more ease.'

Isabellae Poësis, ('Isabellae Poësis'),
by Dominique Le Buhan.
Publication details in Catalogs of
solo exhibitions.
'With this exhibition*, a stage in Isabelle's efforts has been completed. She will always be in the Salon de Mai or elsewhere, among the important sculptors (…) However, those who know her know it would be wrong to believe that she is capable, after these relative successes, of feeling the least bit complacent on her part. This moment which could be a break or a hiatus is in fact a new gaining of momentum.'
* 1960: exhibition,
organised by Max Clarac-Sérou
at the Galerie du Dragon.

Isabelle Waldberg à l'entrée ou
à la sortie de son palais de la mémoire,
('Isabelle Waldberg At The Entrance
Or The Exit of Her Memory Palace'),
Robert Lebel. Publication details
in Illustrated books.